---
A Pair of Spongebob Best Friends Forever Angels
The Best Friends Forever Rings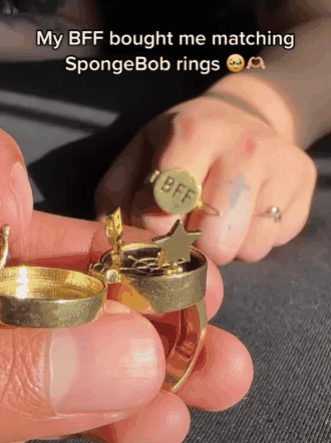 The Perfect Friendship Ring
The Best Friends Forever Ring makes the perfect gift for you and your BFF! 
Fully adjustable, detailed, and made of high-quality gold-plated metal that won't tarnish.
Perfect for long-lasting friendships.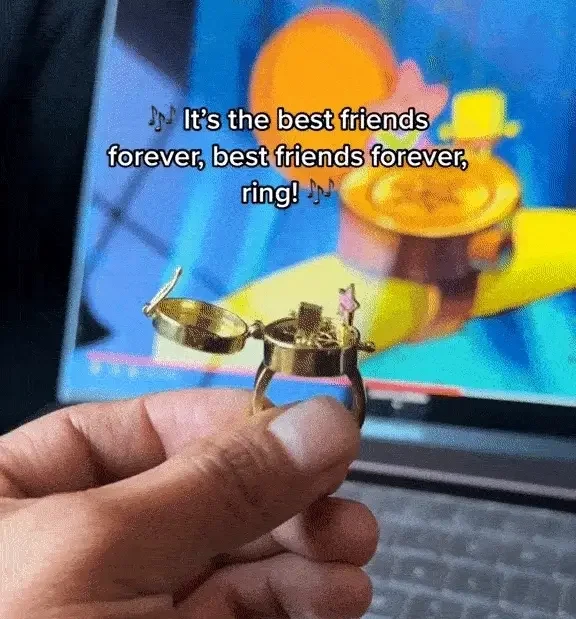 The BFF Ring is perfect for you and your friend to represent your close friendship like Sponge and Pat's!
Opens closes, and spins just like in the show!